Welcome spring with a healthy lifestyle - we will advise you how to do it!
16. 3. 2017 -
The spring season is ideal for care of your health, body and soul. Rejuvenate the necessary energy with us and embark on a journey of a healthy lifestyle. We will advise you on how to start the process, and primarily how to keep it in the future!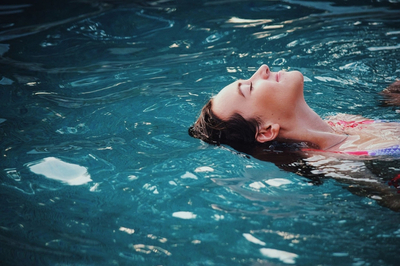 Nordic walking is an ideal sport for the first spring days.
All our physicians and other specialists will be available for you and will advise you of specific tips and steps for a healthy living, and because everything is connected to everything, we have prepared tips on proper food, cleaning food, and there will be consultation with diet counsellors and others available for you.
Spring cleansing begins with detoxication
Body detoxication is suitable after winter – the turn of February and March is the perfect time to remove any deposits from the body and welcome spring in a new jacket.
How to do spring cleansing of the body through a healthy diet
The principles of proper diet, of course, include the consumption of fresh fruits and vegetables, dairy products, plenty of fluids and dietary meat. The menu should consist of three main meals - breakfast, lunch and dinner and with 1-2 smaller servings of snacks.
A necessary movement for spring body cleansing
Movement helps to achieve the optimum weight. No diet will be effective if you do not have enough physical movement. You should devote to active movement at least three times a week for at least 30 minutes. If you cannot devote time directly to sport, try for example walking – nord walking.
Stay exactly for you
A healthy lifestyle is an integral part of our spring stays. Don't you know which stay is the right one for you? Contact us and we will be happy to advise and recommend the right one for your body and soul.