Why become a member of our large ROYAL SPA family?
1. 6. 2020 -
Prevention and regular health care leads to its maintenance or improvement. Therefore, take regular care of your health in our Thermal Spa Velké Losiny at discounted prices and take advantage of interesting bonuses.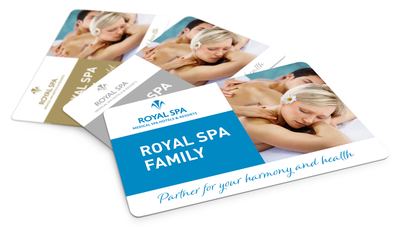 ROYAL SPA FAMILY membership cards
You can also take advantage of the benefits resulting from membership in our loyalty program in all ROYAL SPA spa hotels and resorts. Discover the natural wealth in 4 spa destinations in the Czech Republic - Mariánské Lázně, Luhačovice, Ostrožská Nová Ves or Velké Losiny.
HOW TO BECOME A MEMBER
Just fill out the form on our ROYAL SPA website and you will get:
discounts for repeated stays
discounts on entrances to the thermal park TERMÁLY LOSINY
discounts on spa cosmetics purchased at receptions
exclusive offers for members only
additional bonuses and benefits
BONUS FOR NEW MEMBERS
If you become our member of the ROYAL SPA FAMILY loyalty program from 15 May to 31 December 2020, we will credit you with 500 starting points.
You can use the discounts and benefits from the first stay, just fill out the form below. Show more information