PF 2021
19. 12. 2020 -
We would like to wish you a Merry Christmas, health and happiness throughout the whole coming year.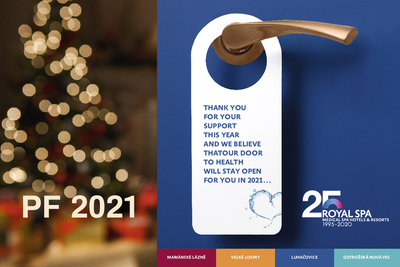 PF 2021 - Medical spa hotels and resorts ROYAL SPA
Thank you to all our guests and members of ROYAL SPA FAMILY for your support in this challenging year, which was certainly not easy for any of us.
We firmly believe that our door will be open again to you in 2021.
We look forward to seeing you.
Your ROYAL SPA team