Tips for good quality sleep
22. 2. 2019 -
It happens to each of us that we can´t fall asleep or we wake up at night and just stare into the night. Then we feel irritated, sleepy and of course tired. There are people who have been suffering from sleeping problems for a long time. What could be the cause and how to fix a bad nights sleep?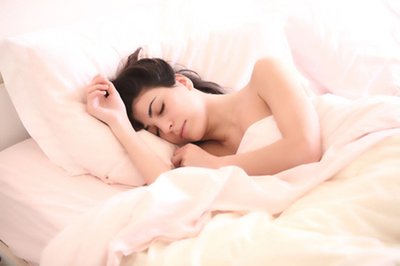 The way we sleep is reflected in our health and even mood.
Why can´t we fall asleep?
If we have trouble  falling asleep or getting back to sleep at night,  this can affect our whole immunity system and of course, our mood. Getting a good nights sleep  and thus being rejuvenated  is one of the basic human needs. These are just a few reasons why you might not sleep well:
you overeat before going to bed
you can´t stop thinking about problems which have been bothering you – both work and   personal
your matress does not feel comfortable or your pillow might not suit you
you go to bed at different times each day
it is too hot or too cold in your bedroom
Tips for better sleep
Taking a sleeping tablet should be the last thing you resort to, when nothing else works. Why don´t you try out some of our tips?  They might help you.
don't eat for at least three hours before going to bed
get some fresh air and then close the window
after dinner try to take a short walk to keep fit
instead of watching TV read a good book
a glass of warm milk or a cup of tea will relax you before sleep
lemon-balm tea will help to treat your sleeping disorders
having sex before bedtime is an ideal way to drift off to sleep
 relaxation in thermal spas
Changing your environment and leaving your home for a few days can also help. A spa break is an ideal way to relax and enjoy good quality sleep. Spa procedures, walks and piece and quiet are guarenteed to unwind both your body and mind. Spring is the best time for your body to enjoy some relaxation and regeneration.  This is what we focus on in the spring time in our THERMAL SPA Velké Losiny: balanced and healthy diet and spa detoxication procedures, which will supply your body with new energy and vitality.  Don´t hesitate and come to THERMAL SPA Velké Losiny  for a relaxing spring getaway break.